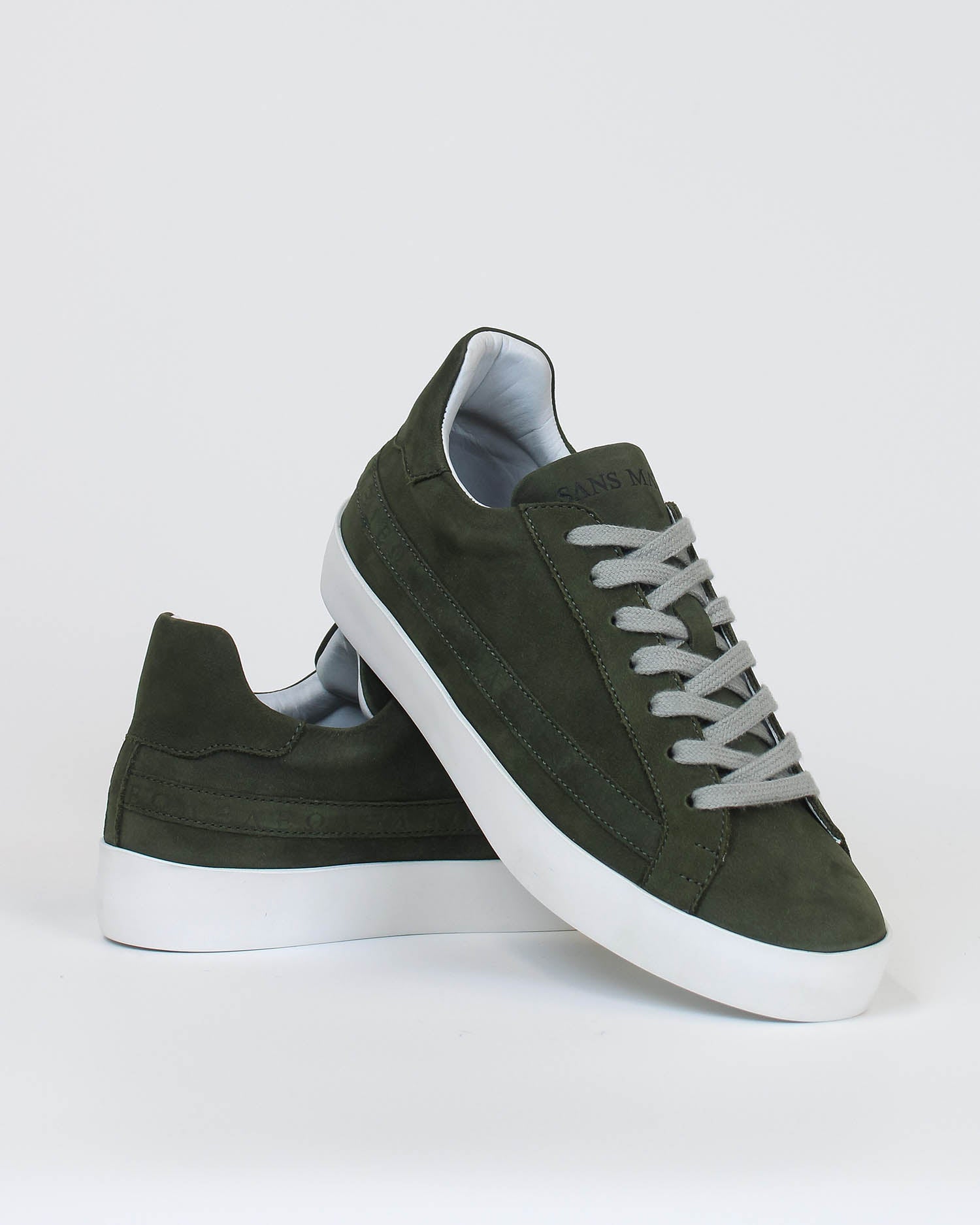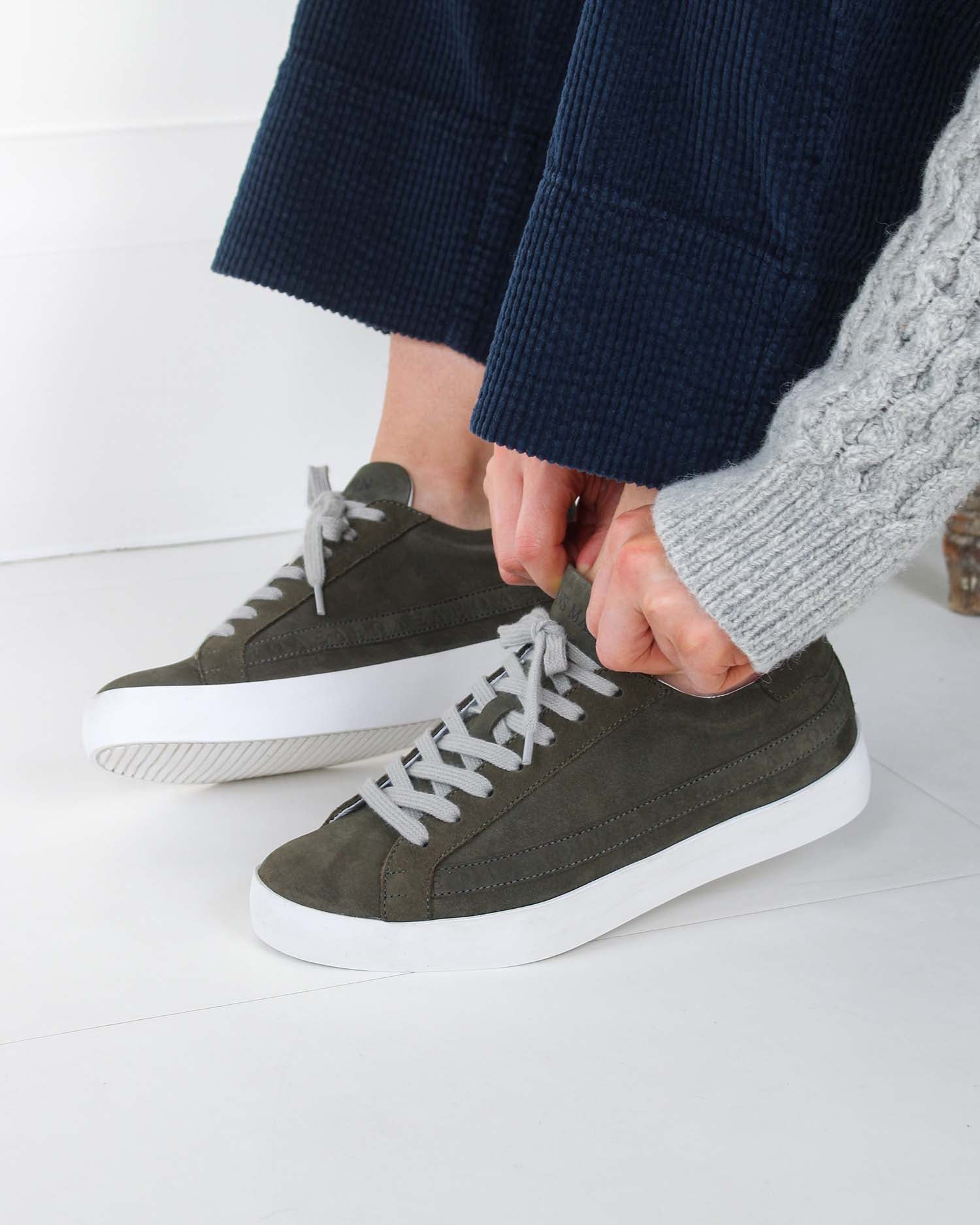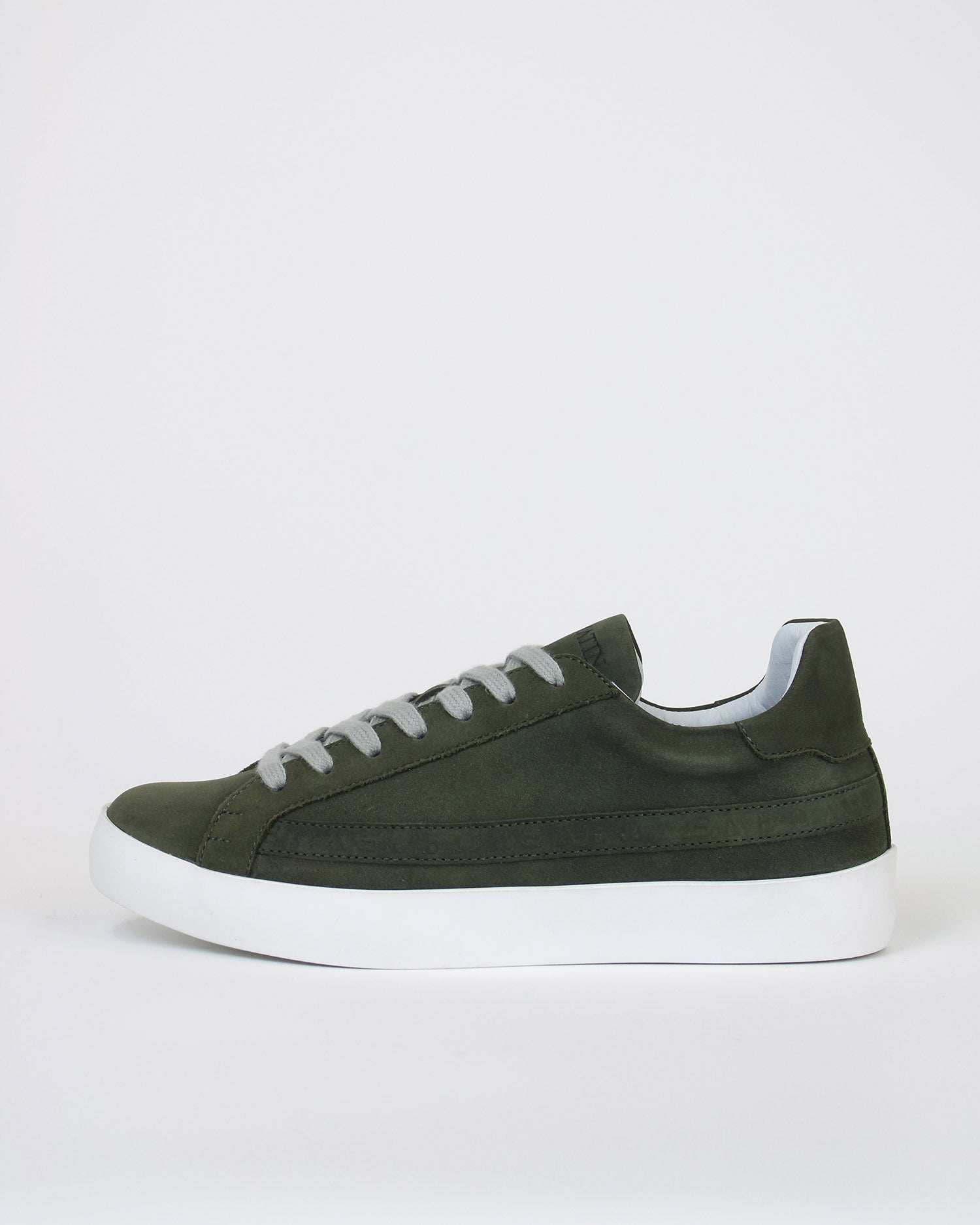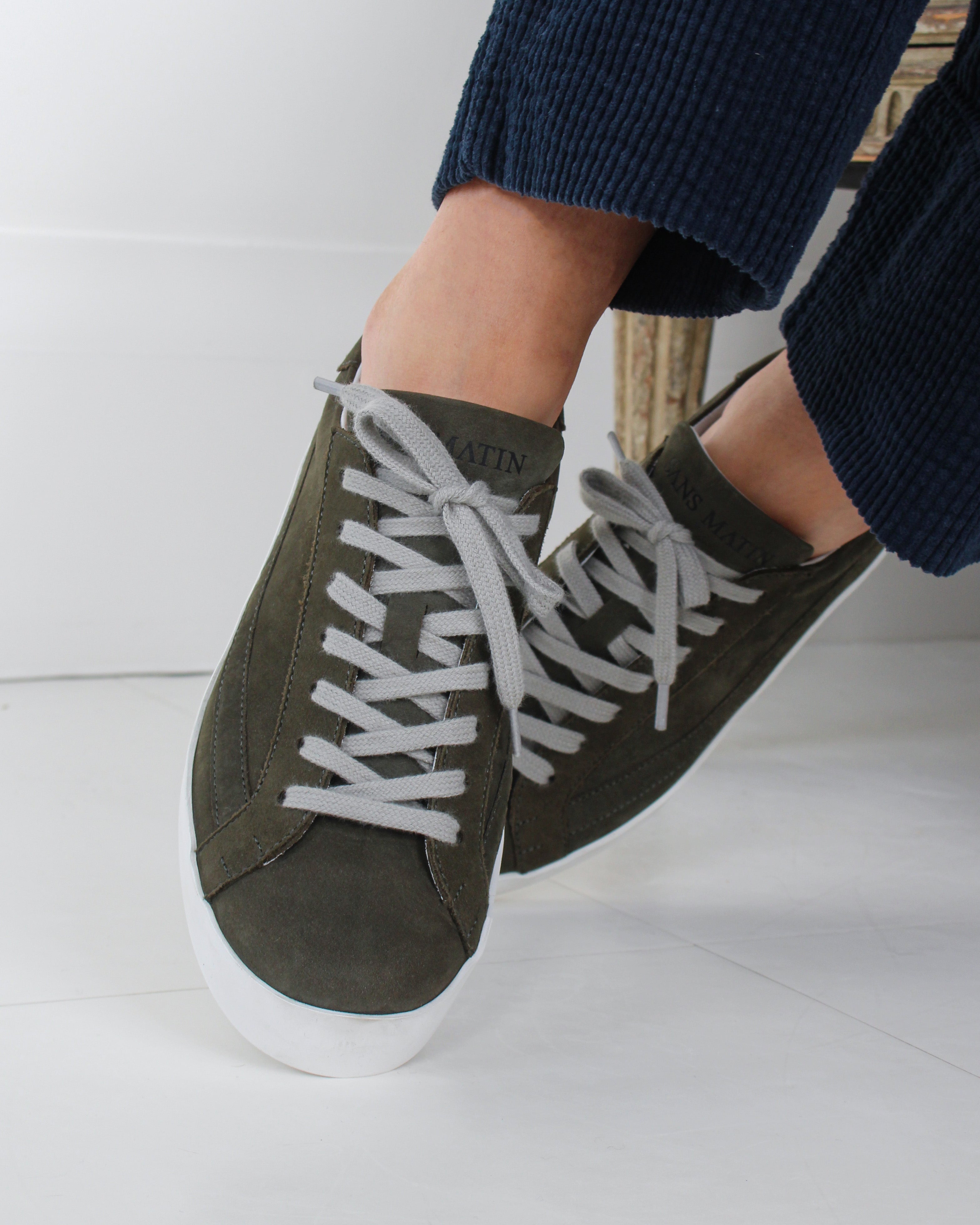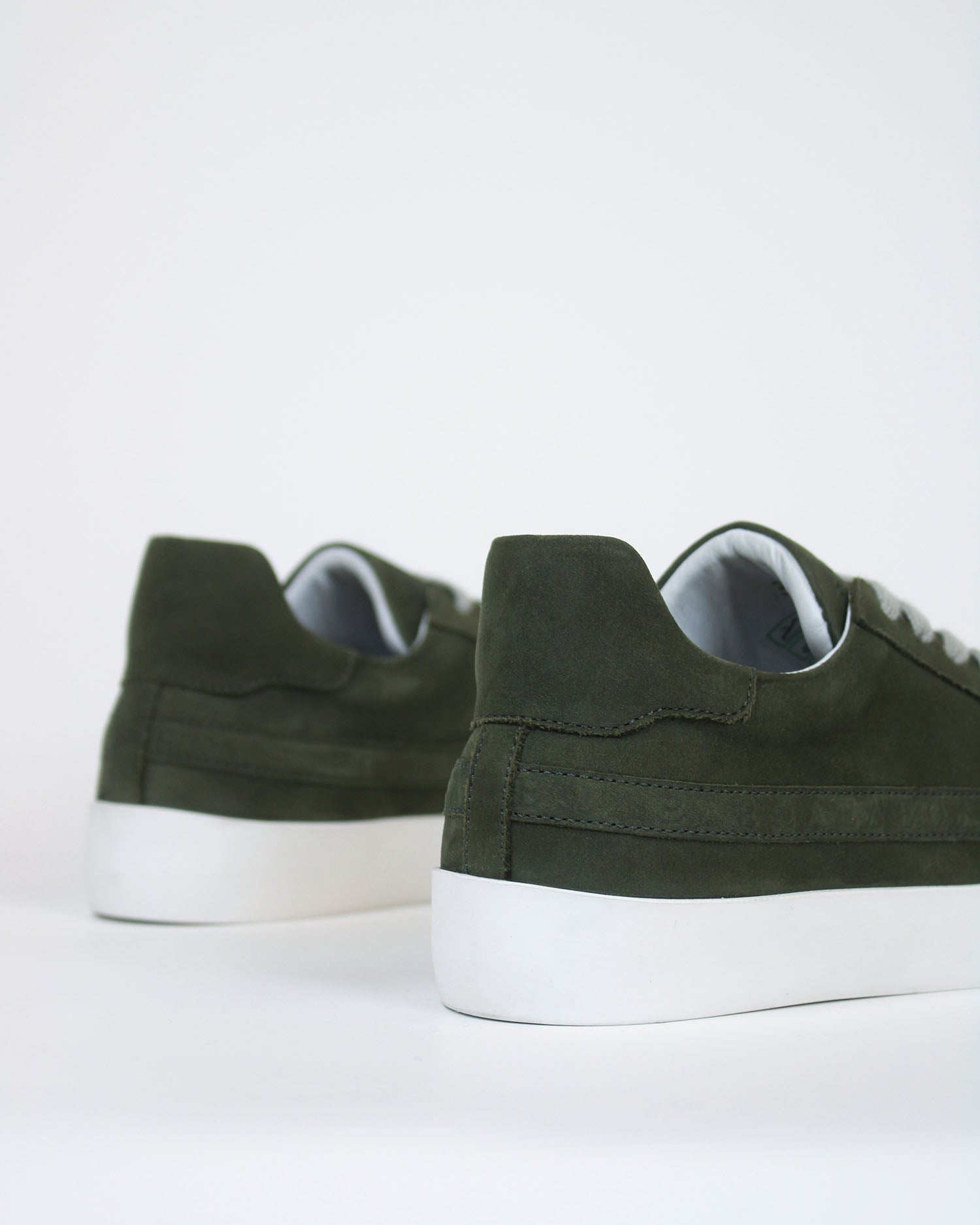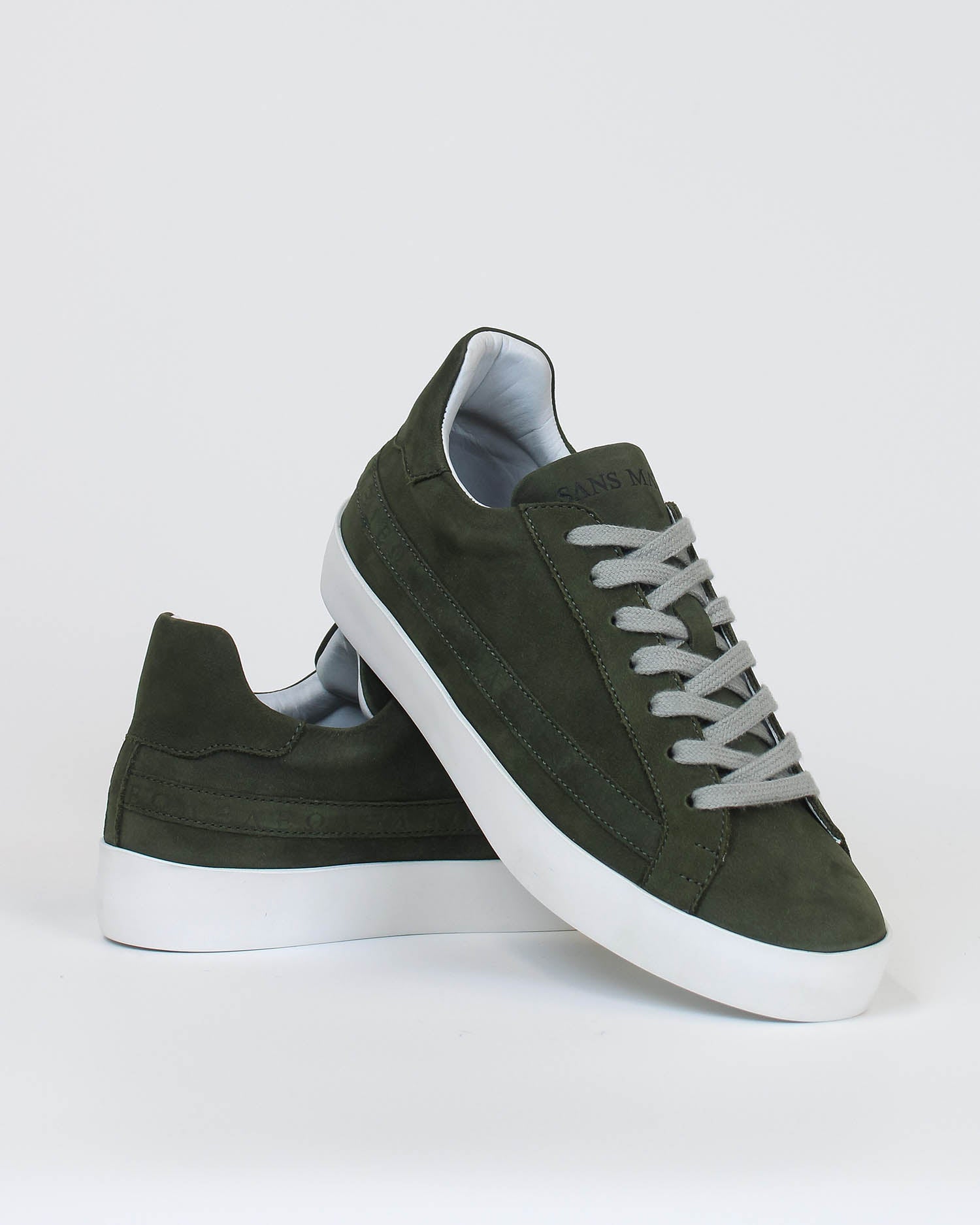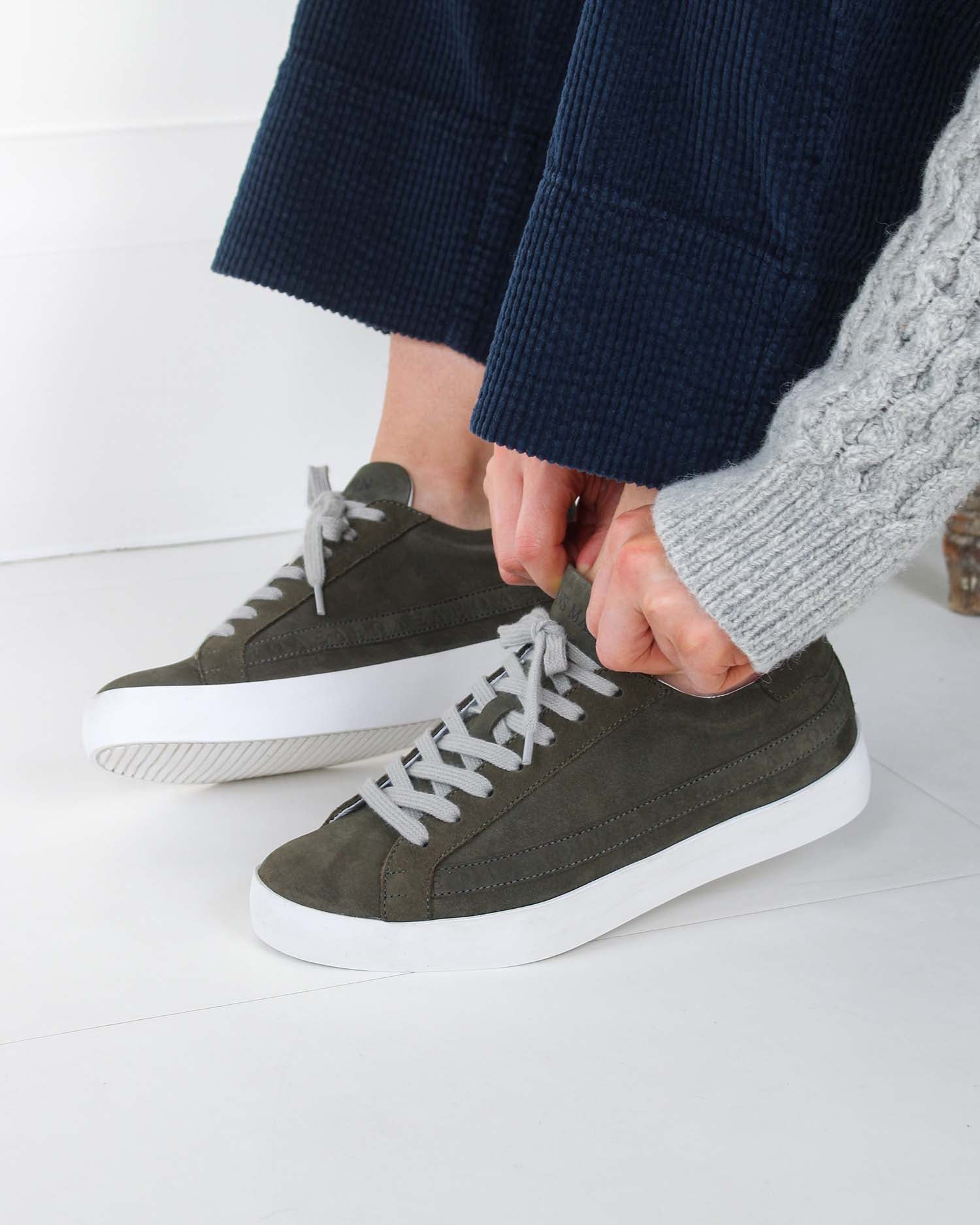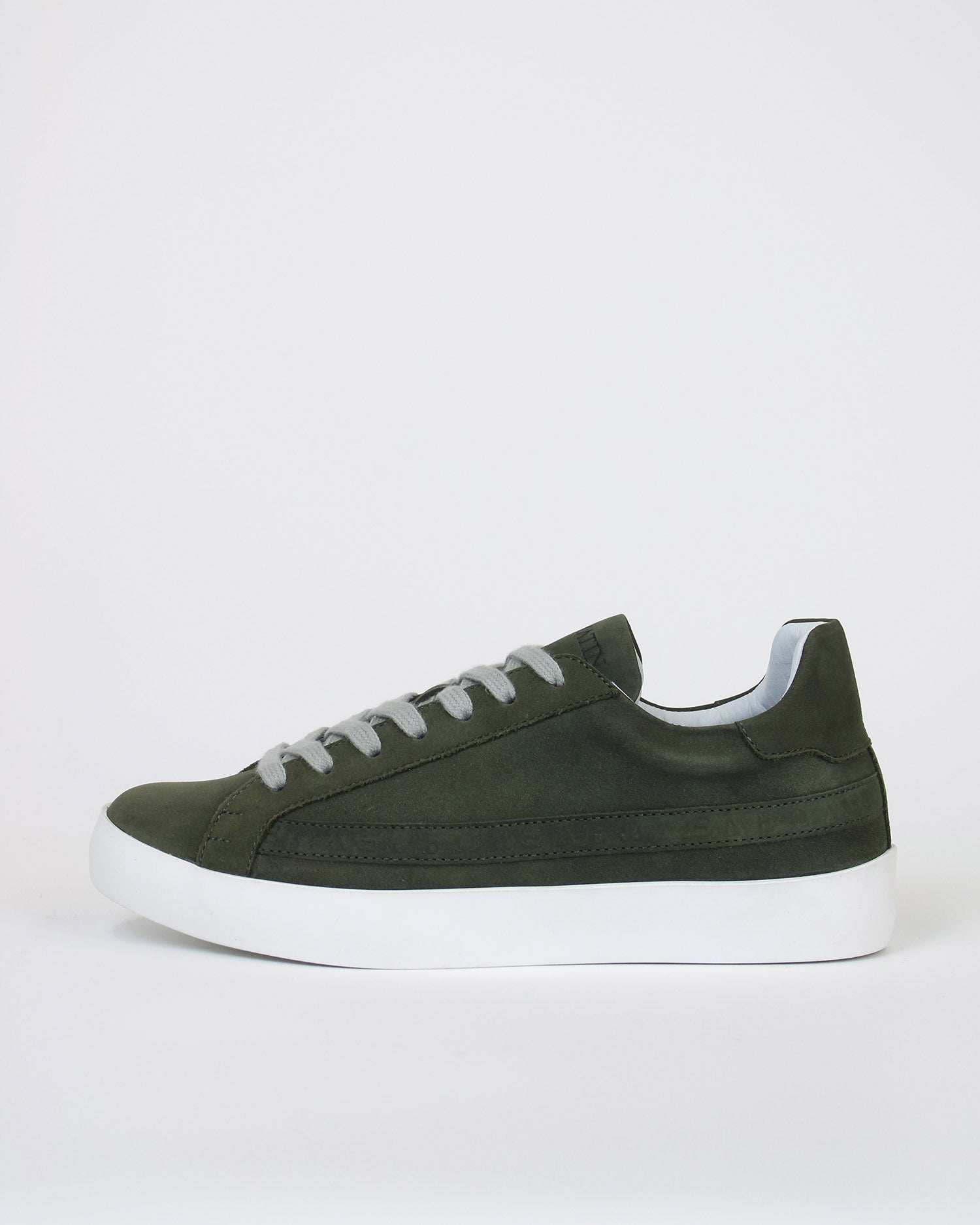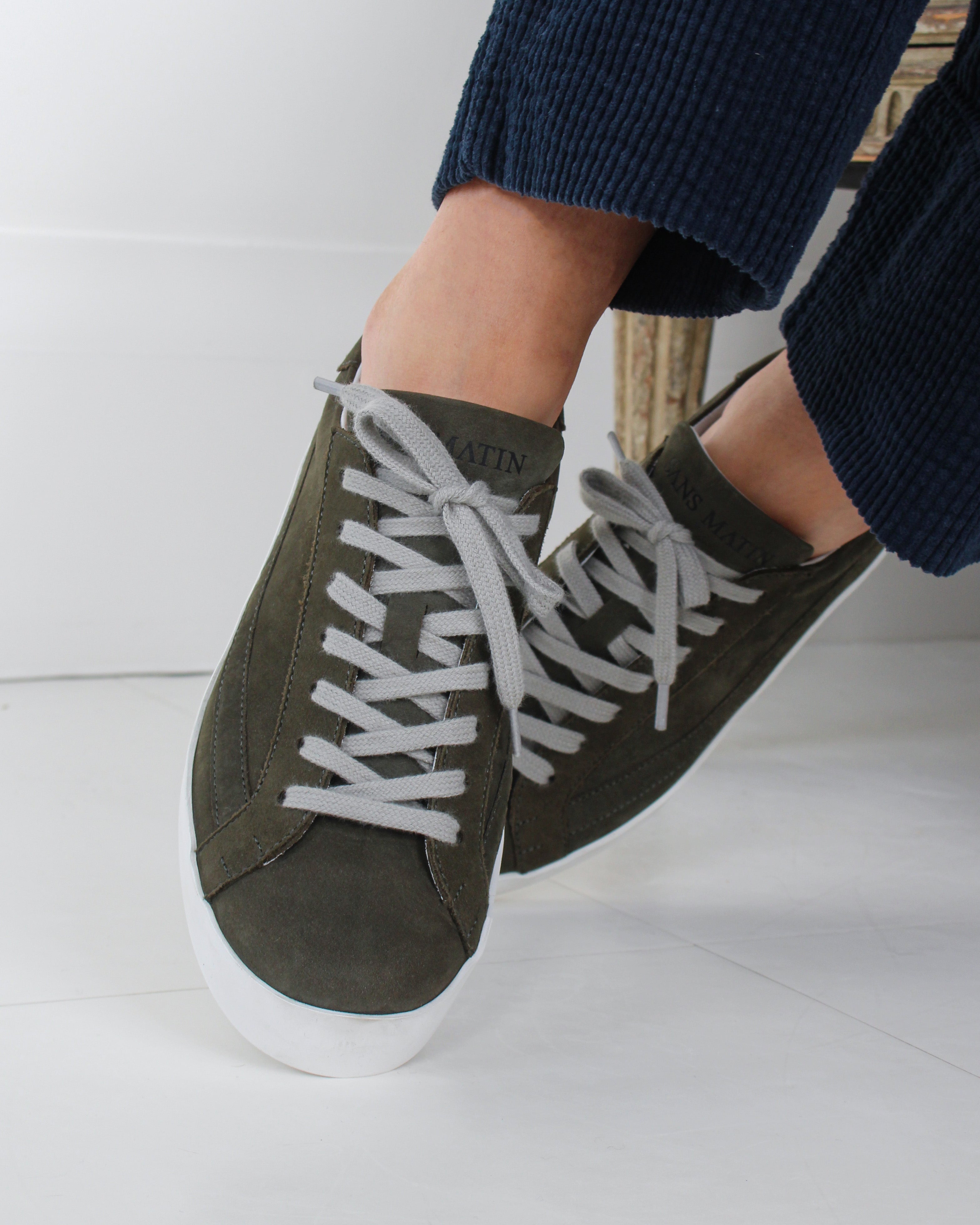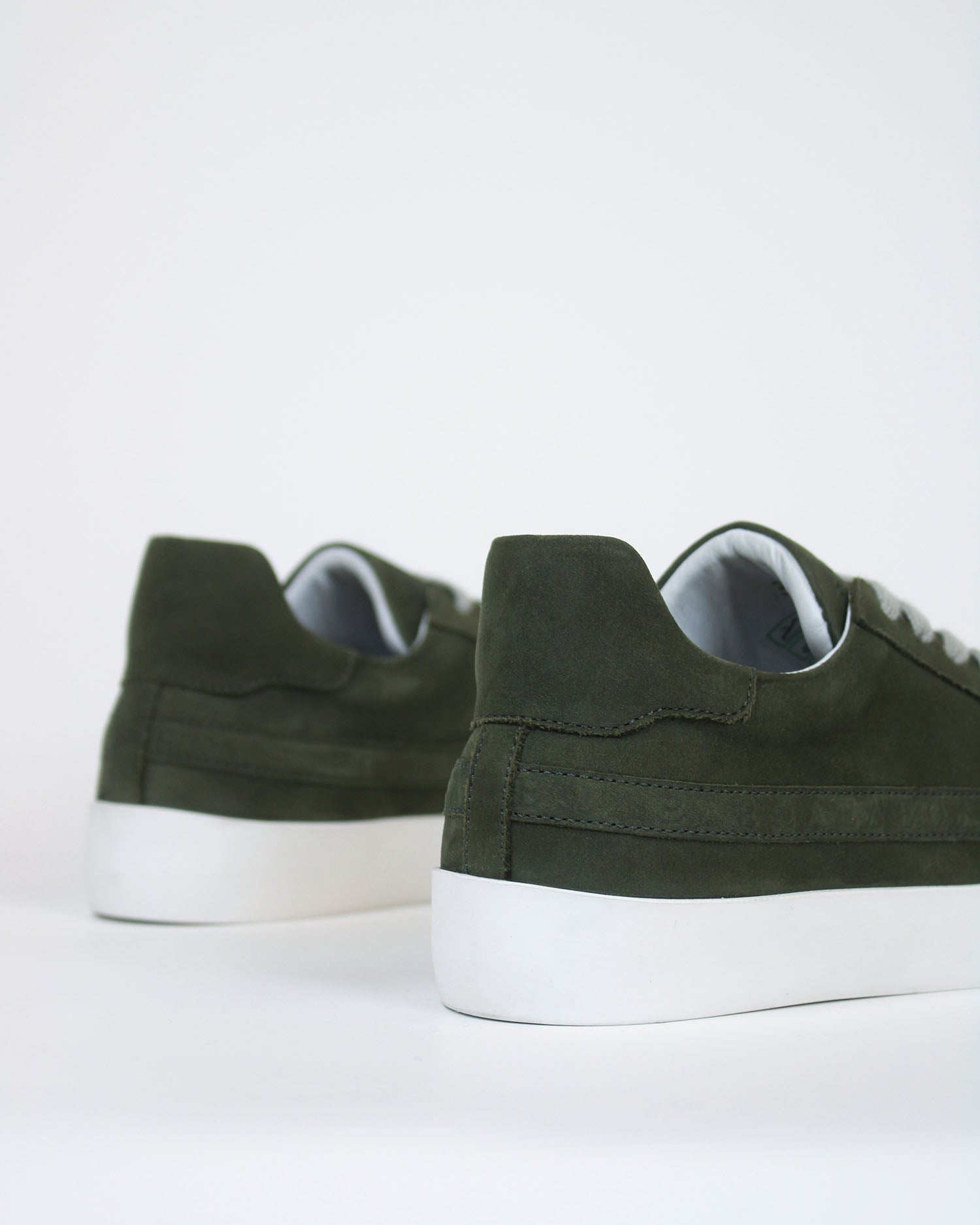 "No. 1 best trainer in the world this week"
"Never been simpler and more stylish than with these SANS MATIN shoes"
"The Best British Brands You'll Want To Add To Your Wardrobe As Soon As Possible"
"These Will Make You the Coolest Gift-Giver Ever"
"Kick up your shoe game with these sleek, stylish sneakers (ahem, trainers) from British brand Sans Matin."
"Designed with love for your loved ones"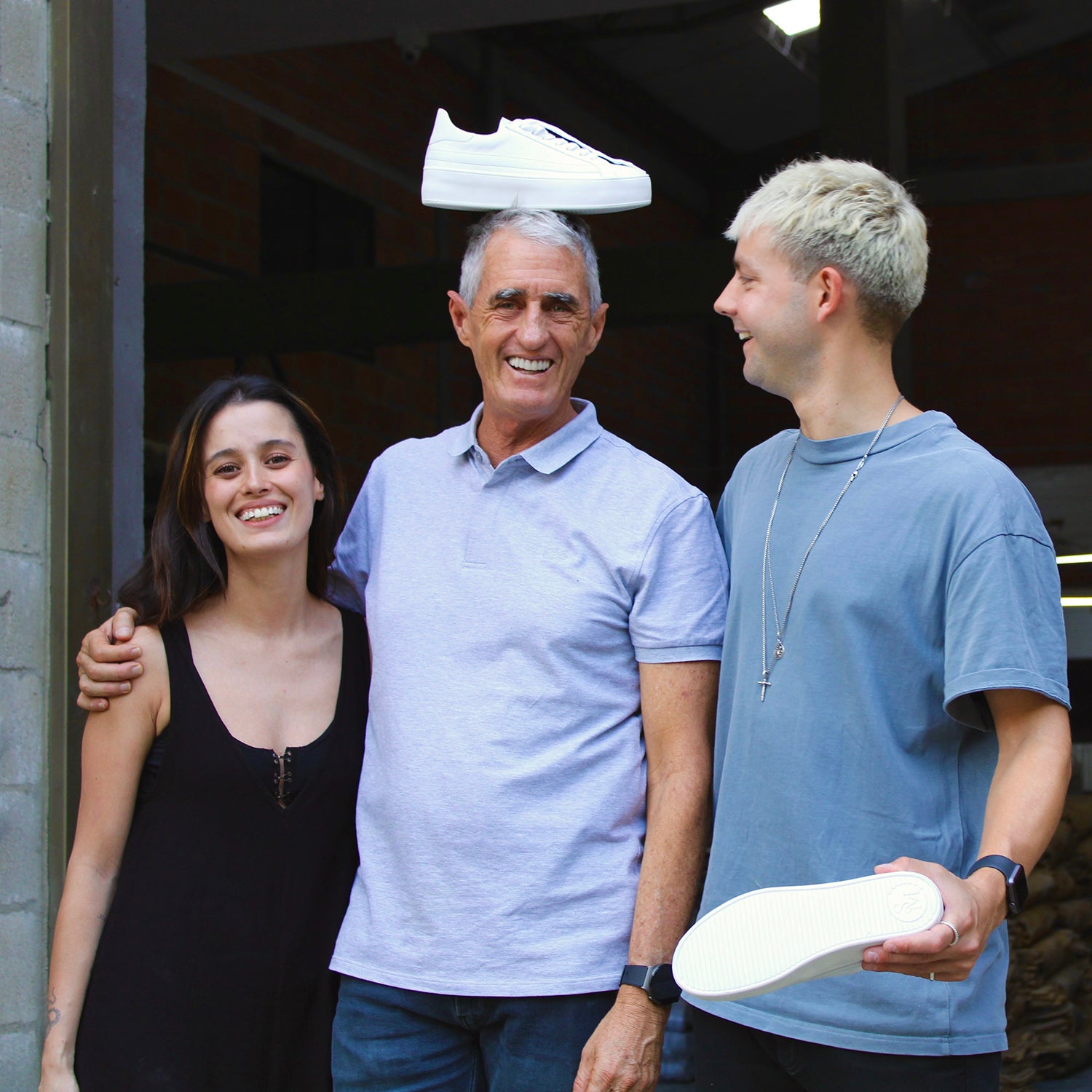 Family first.
With the founders of SANS MATIN being cousins, family means a great deal to them and to us as a brand. That's why we work with family-run and owned manufacturers and suppliers.
Leave a lighter footprint.
Our bespoke outsoles are made from 60% natural tree rubber. This makes them far more sustainable than normal rubber/plastic soles from sourcing to composition.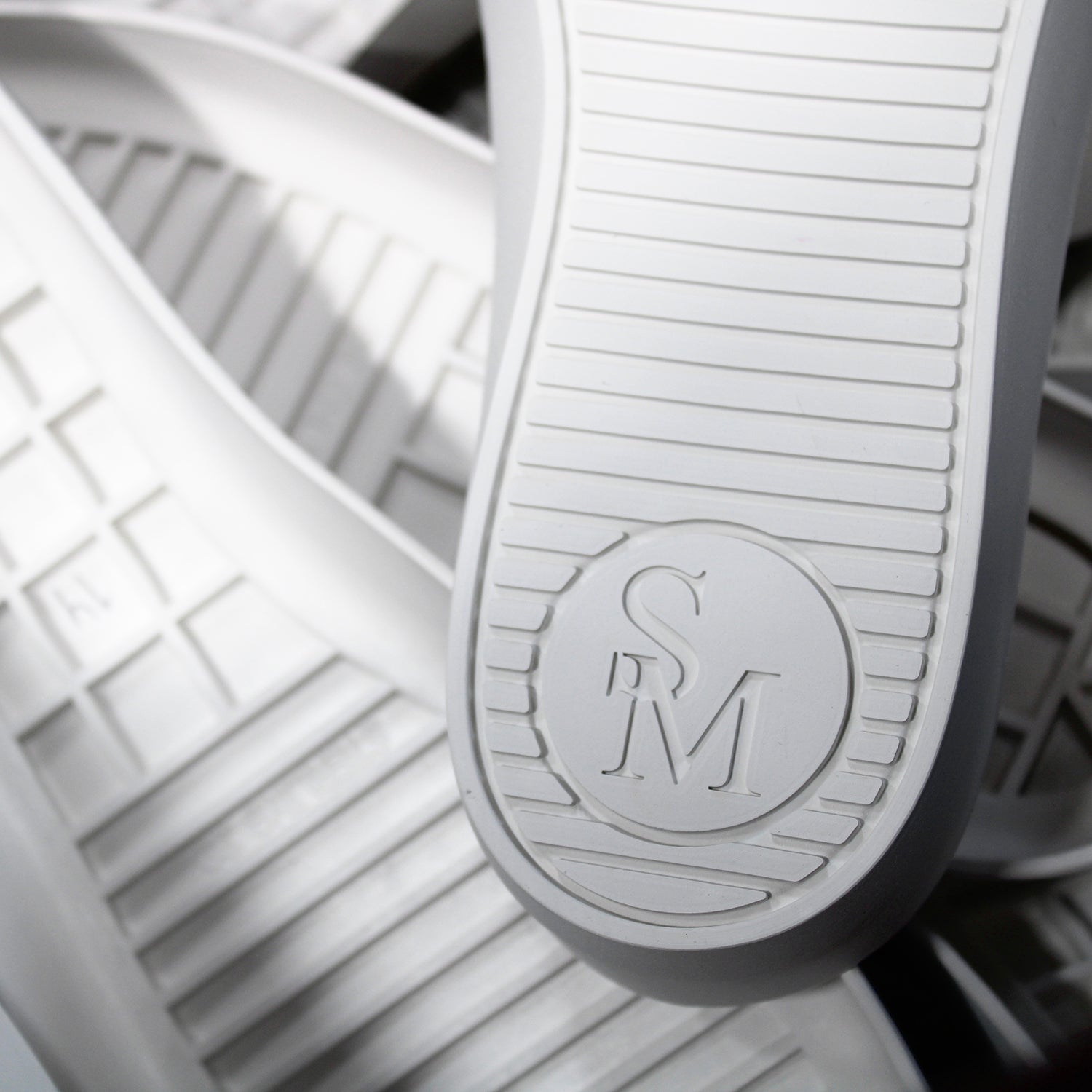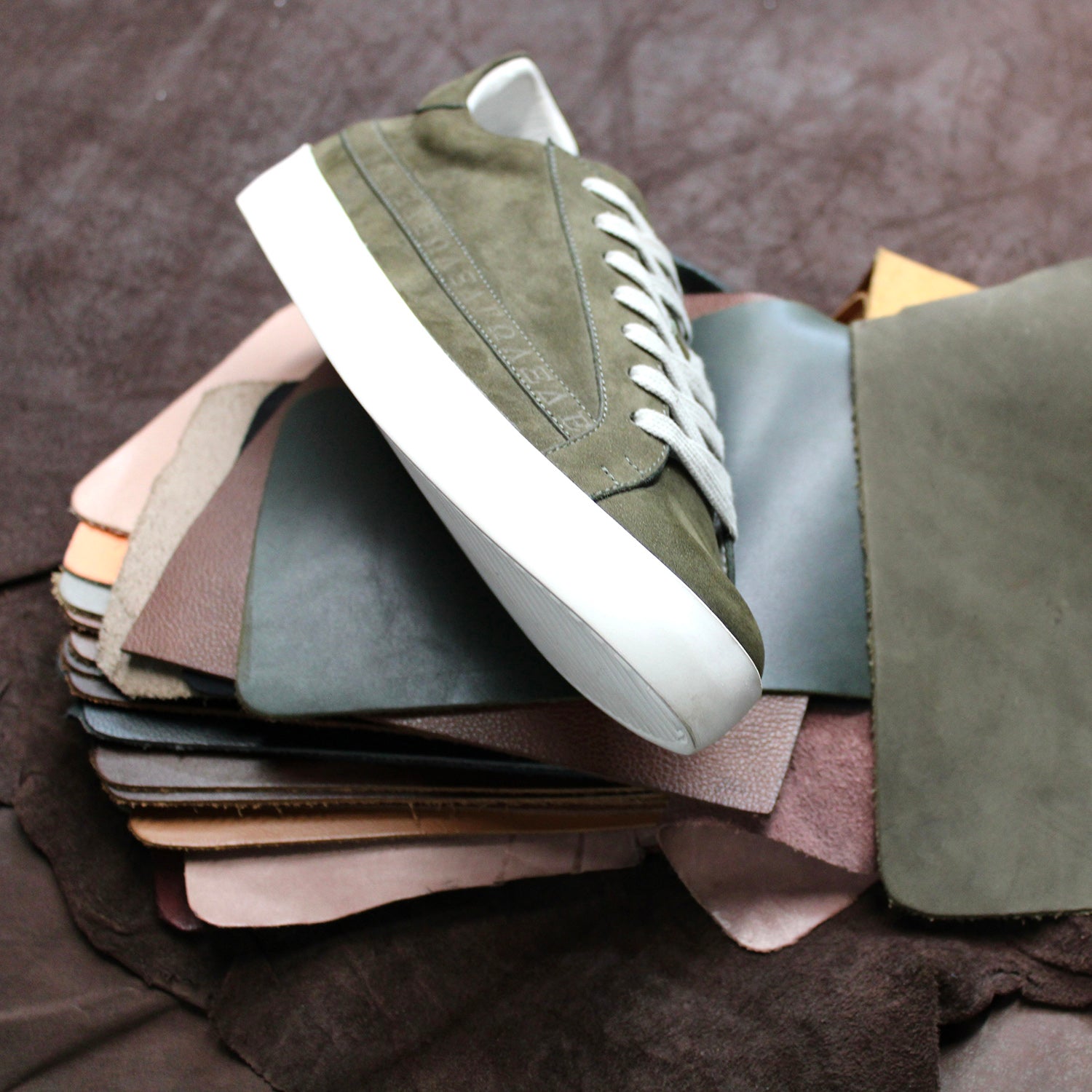 30 steps before your first.
Our shoes have been expertly designed and ethically hand-crafted by shoemakers with generations of experience. There are over 30 stages in producing a single pair of SANS MATIN shoes.
Comfort is key.
Our triple-layered footbed acts like a memory foam mattress. These paired with our supple leathers and cushioned 60% natural rubber outsoles make sure every step you take is like walking on clouds.

Built for Comfort & Style

Premium materials

Ethically handmade

2% of sales donated to charity

60% natural tree rubber outsoles

Shoe recycling
See how others wear The Mag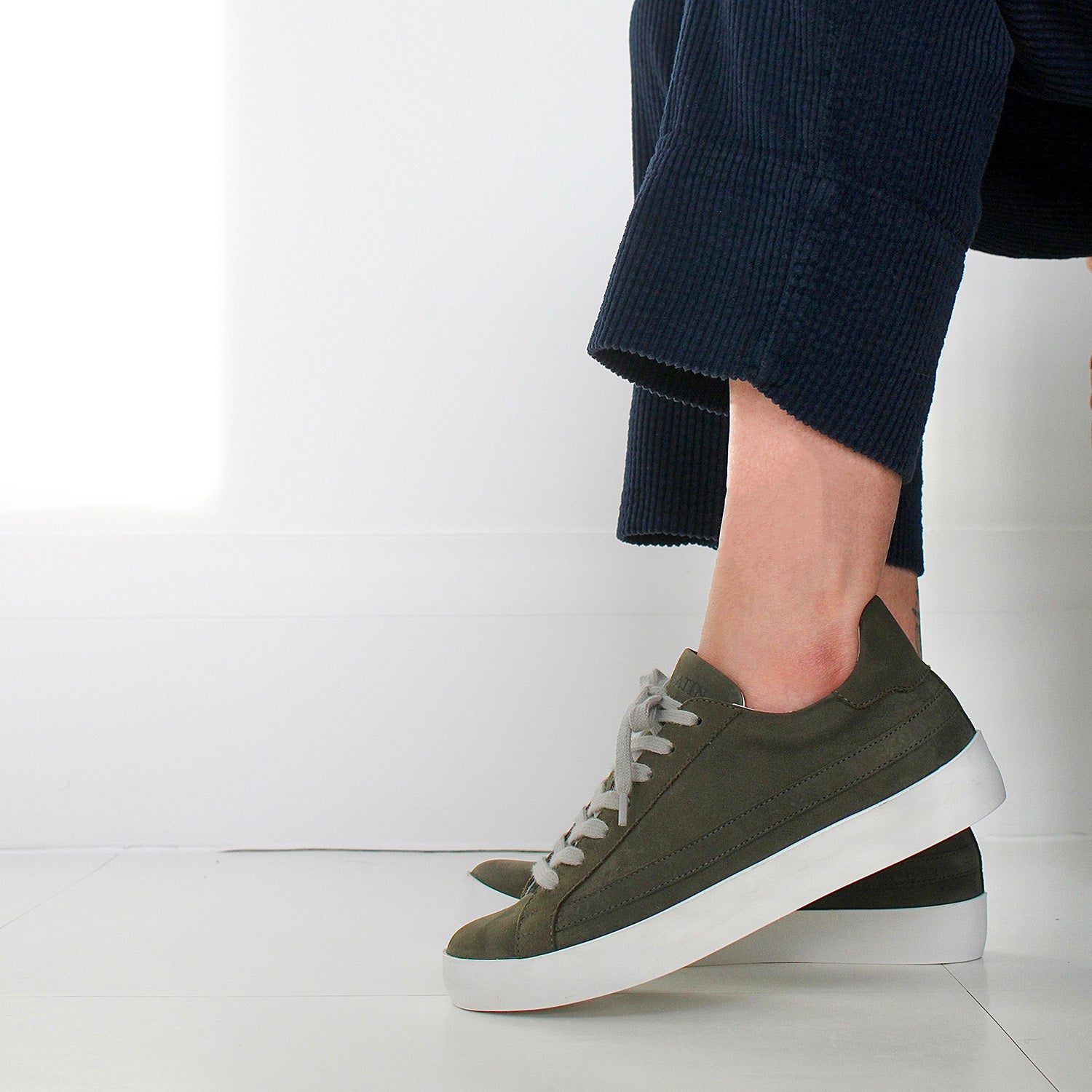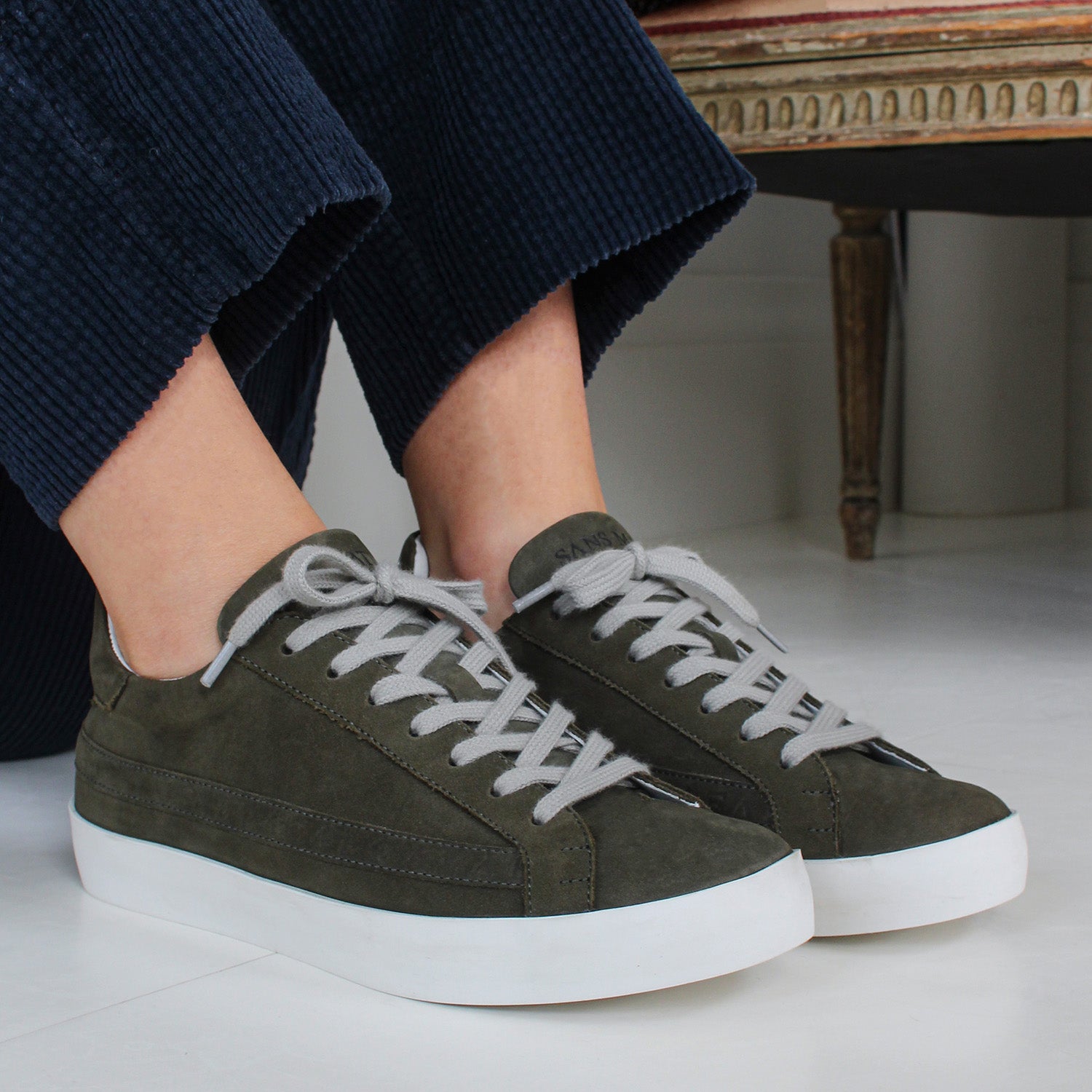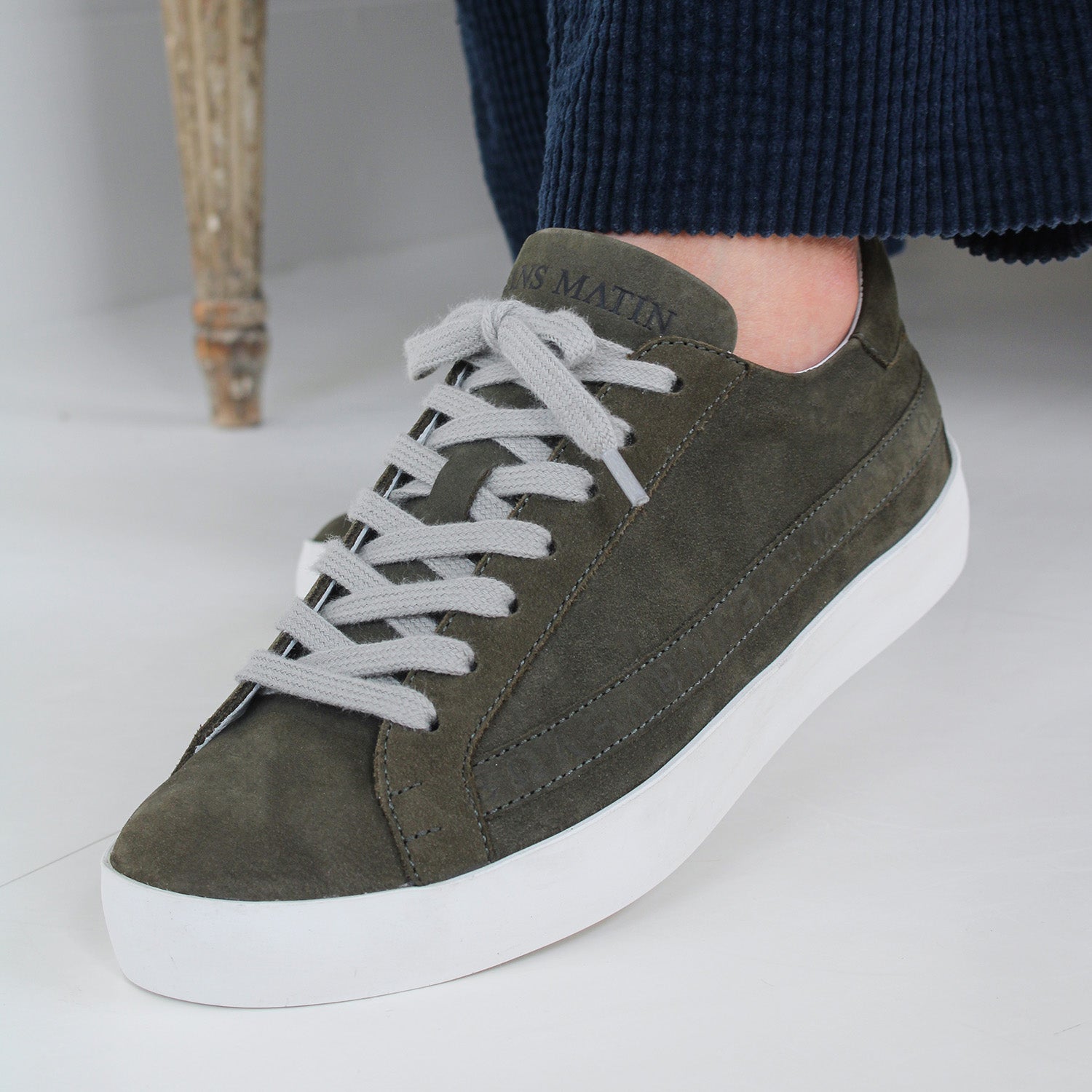 FAQ
We offer 3 different shipping options (Mon-Fri);
UPS SurePost5-9 WorkingDays (Free or $5.00 for orders under $100.00)
UPS Ground 3-6 Working Days ($9.99)
UPS Second Day Air 2-3 Working Days ($19.99)
Please note we can only send out items the same day if the order is placed before 2pm on Friday.
We offer a 28-day return policy. For refunds, please allow up to 5 working days for our warehouse to process your return and issue your refund.
To carry out your exchange(s)/return(s), please scroll to the bottom of the page and click the link under the 'Information' section called 'Exchange and Return Form' or click here. This link will be at the footer of every page. Once you have clicked on the link, follow the instructions and you will then be given a pre-paid return label to download and print off. All return requirements and instructions will also be provided. Please also include this packing slip with your return. If you are exchanging your shoes, a new pair will be sent out automatically once you have checked in the return pair at the post office.
We do not accept returns of any accessories.
If you have placed your order from another online store, please contact them directly to process your return.
You can protect your shoes using suede protection spray. For cleaning suede, you can use premium suede cleaners. The normal flat leather and soles can be cleaned with wipes/cloths and water with a cleaning solution.
We will be launching our own range of protection and cleaning products soon.
If you select the size of the shoe you would like and it says out-of-stock the 'Add To Cart' button will change to say 'Notify me when in stock'. Simply click that button, sign up, and you'll be the first to be notified when the shoes come back in stock!
Please note that some of our shoes are only released in limited stock and won't be restocked.
Just as everyone's feet are different, all shoe brands fit slightly differently. To make sure you get the perfect size for you, please use our 'Find my perfect size' fit predictor or use our size guide. These will tell you what your perfect SANS MATIN EU size is in correlation to your actual US size.
If you have any questions on size, please email our customer service team at contactus@sansmatin.com
We do also offer free returns & exchanges and so, if they're not quite right that's not a problem!
That's a good question! Our shoes have been expertly designed and handcrafted by shoemakers with generations of experience. But what makes ours so comfortable are our bespoke 60% natural tree rubber outsole (sustainable and very soft underfoot) and our triple-layered footbed which acts like a memory foam mattress to make sure every step you take is like walking on clouds.
Every pair comes wrapped in our 100% recycled, biodegradable and recyclable packaging. The shoes are wrapped in our bespoke branded tissue paper and placed into our signature dark green box with SANS MATIN logo and finishing. You will also receive a biodegradable booklet with further information about who we are, what goes into our fantastic shoes, and how to care for your SM products. Last but not least, you will also receive our bespoke, beautiful, SM embossed shoe bag made from PET (recycled plastic bottles) and recycled cotton.